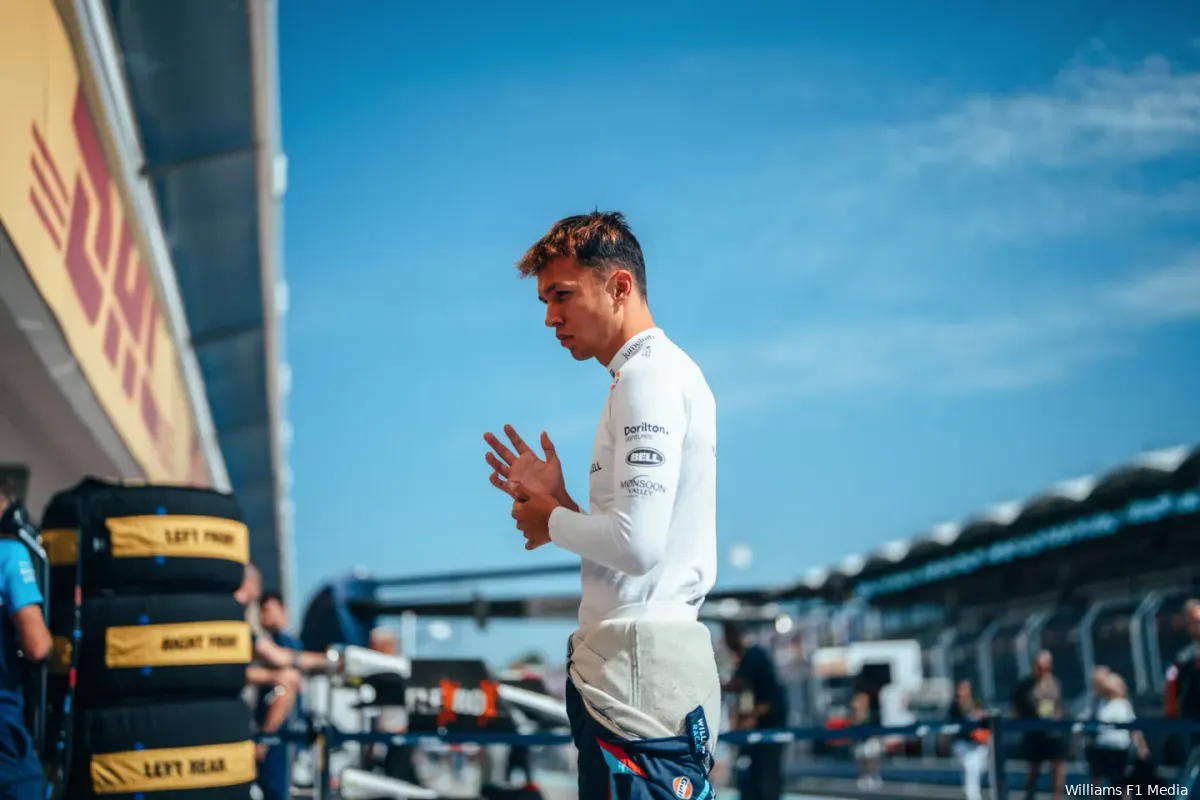 Alexander Albon thinks he can quickly put the disappointing race in Brazil behind him, because the 27-year-old expects that Williams has good credentials to achieve a good result next week in the first Grand Prix in Las Vegas since 1982, when the famous parking lot of Caesars Palace was raced. The British Thai thinks that Williams can excel on a number of fronts in the gambling city and he hopes to reap the benefits.
Albon will make a big impression in 2023. The 27-year-old driver from London has so far collected no less than 27 of the 28 points for Williams, but the British Thai thinks there is more to come. Albon is convinced that the FW45 will do well on the Las Vegas street circuit next week. The Williams driver explains why.
"It is a circuit that should suit us in terms of layout, but we should also like the lower temperatures," Albon said in conversation with Motorsport-total.com. Because the event in the gambling city takes place late in the evening, temperatures between five and ten degrees Celsius are expected and that could cause problems. "I think it will be very important for everyone to get the tires working in qualifying in these temperatures. That will really not be easy," the Williams driver thinks.
Lots of overtaking
Albon also expects that the circuit offers sufficient overtaking opportunities and the circuit is not too difficult according to the 27-year-old driver. 'The layout of the course is quite simple, it's easy to learn. It is an interesting circuit, there are some corner combinations where the front wheels can lock up," he mentions another difficult element. "It will also be interesting to see how rough the track is and how many bumps there are."
There will be many challenges for the drivers, but according to Albon, overtaking should be possible on the Las Vegas street circuit. "I also think there will be a lot of overtaking maneuvers, at least based on what I drove there," he is undoubtedly referring to the practice work in the simulator. 'There are many opportunities, many places to overtake. So we'll see," concludes Albon.