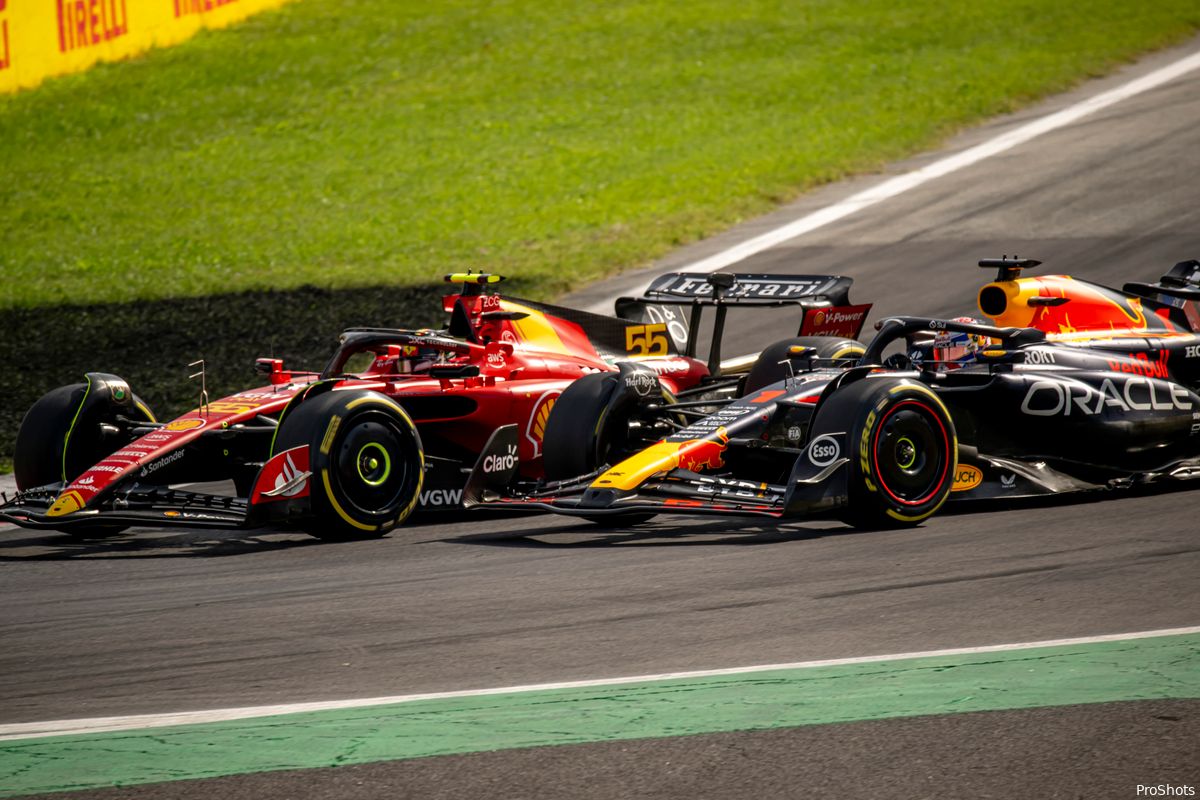 It came as no surprise to Christijan Albers that Max Verstappen achieved his tenth consecutive victory in Monza and thus set a unique record. Albers saw that the Red Bull Racing driver clearly had some speed left compared to Ferrari during the race, but also saw that the Italian racing team's cars were running very fast on the straights. Nevertheless, Verstappen managed to take the lead from Carlos Sainz and then drive to a unique tenth consecutive victory. Albers calls it a special achievement.
For ten years, the record for most consecutive victories was held by Sebastian Vettel, who managed to record no less than nine consecutive victories for Red Bull in the second part of 2013. Since the GP of the Netherlands, the German has had to share the record with Verstappen, but after the race weekend in Monza, Verstappen has the record all alone. Prior to the race weekend on the Italian circuit, there was often speculation whether the Dutchman would succeed in booking his tenth victory in a row. Ferrari could make it quite difficult for the reigning world champion, but Albers already saw Verstappen's tenth victory coming.
"Yes, of course we knew it was going to happen," Albers begins in De Telegraaf's podcast. "And you see how reliable the cars have become. They almost never fall out. Okay, of course we had an AlphaTauri with some problems', Albers still remembers Yuki Tsunoda's failure. "If you look at the whole weekend, you saw that Max had the upper hand in all corners and was much faster than the rest."
Ferrari looked at Williams
The Ferrari team tried to respond to Red Bull's decision to drive with more downforce by opting for a higher top speed. According to Albers, Ferrari was inspired by Williams in that choice. "You noticed that Ferrari really went for the top speed. They had learned a lot from Williams last year. They just put everything on low-downforce. That worked at Sainz and that worked a little less at Leclerc. In the race you saw that Max had a lot to spare. Only you also saw how difficult he had it on the straights. Ten victories in a row, that is really unique. It is very special that we have a Dutchman who is so successful in Formula 1,' Albers concludes.