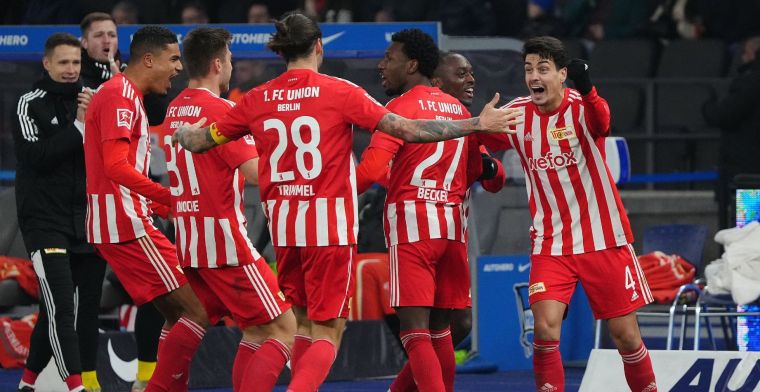 Ajax will compete in the intermediate round of the Europa League against Union Berlin, the number two of the Bundesliga. Under trainer Urs Fischer, Die Eisernen are making an impressive advance. Julian Graeber, club watcher for Der Tagesspiegel, tells VoetbalPrimeur about the Berlin success formation.
The story of Union is a special one: in 2018/2019, the club was promoted to the Bundesliga for the first time in club history. Under the leadership of Fischer, Union finished in eleventh place in its debut season, followed by seventh and fifth place in the final standings in the following years. By securing fifth place, after playing Conference League football last season, Union entered the Europa League. "The current success is the peak of a long-term plan that started in 2017/2018," says Graeber.
According to the journalist, the appointment of Oliver Ruhnert as head of scouting is the basis of Union's current performance. "He appointed Fischer as trainer. Since then, the team has developed every year. This continuity is the key to Union's success." Graeber argues that Union attracts players who fit the system perfectly. "The team has a great character; everyone works for each other. There are no star players, it is a close-knit collective."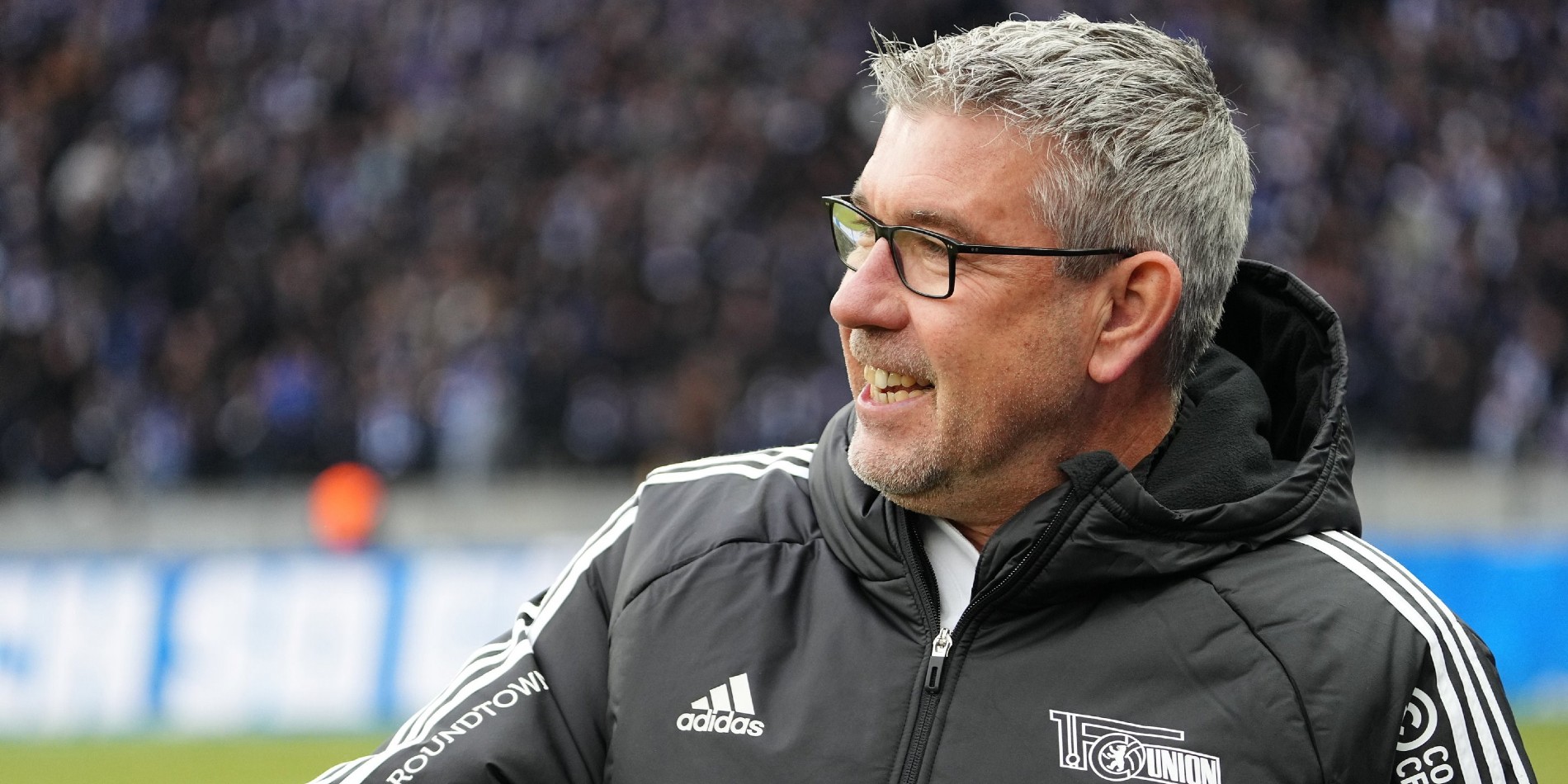 "Although other teams have better individual players, Union will probably qualify for the European competitions for the third time in a row," he refers to the current second place in the ranking.
Strong organisation
With Sheraldo Becker and Danilho Doekhi, Ajax will meet two players from their own training. "Union's greatest strength is its good organisation," explains Graeber. Die Eisernen have been playing in a 3-5-2 system since the arrival of Fischer. "Everyone knows exactly what to do. It is extremely difficult to score against them, especially when they are organized in their own half." In the Bundesliga, Union has the fewest goals conceded after Bayern Munich (18) (24).
"Offensively, Union is not very creative and not really fun to watch. But they are extremely efficient," said the club watcher. "With players like Becker, the system is very suitable for counter football. And: standard situations are very dangerous," continues Graeber, who indicates that Christopher Trimmel and Josip Juranovic effortlessly find Doekhi's head with their kicking technique.
Opposites
Where are the opportunities for Ajax? "Union is struggling to make the game. They lack a player who can disrupt the opposition's defense with a dribble or a through ball." In a nutshell, it is the way of playing that John Heitinga's team uses, which means that there are two completely different views of the game in Amsterdam and Berlin. "And Union's defense is not very fast. If Ajax is able to win the ball when Union is attacking with many players, they can hurt them in the transition."
Heitinga should not expect any surprises from his fellow trainer at Union. "Fischer is not a fan of rotation. When he does some turnovers, he often changes the wingbacks and sometimes one midfielder." With a second place in the Bundesliga, the quarter-finals in the DFB Pokal and the intermediate round of the Europa League, Union is still fighting on three fronts. "There is not one competition that has priority. This is only the fourth Bundesliga season for Union; every competition is a new highlight."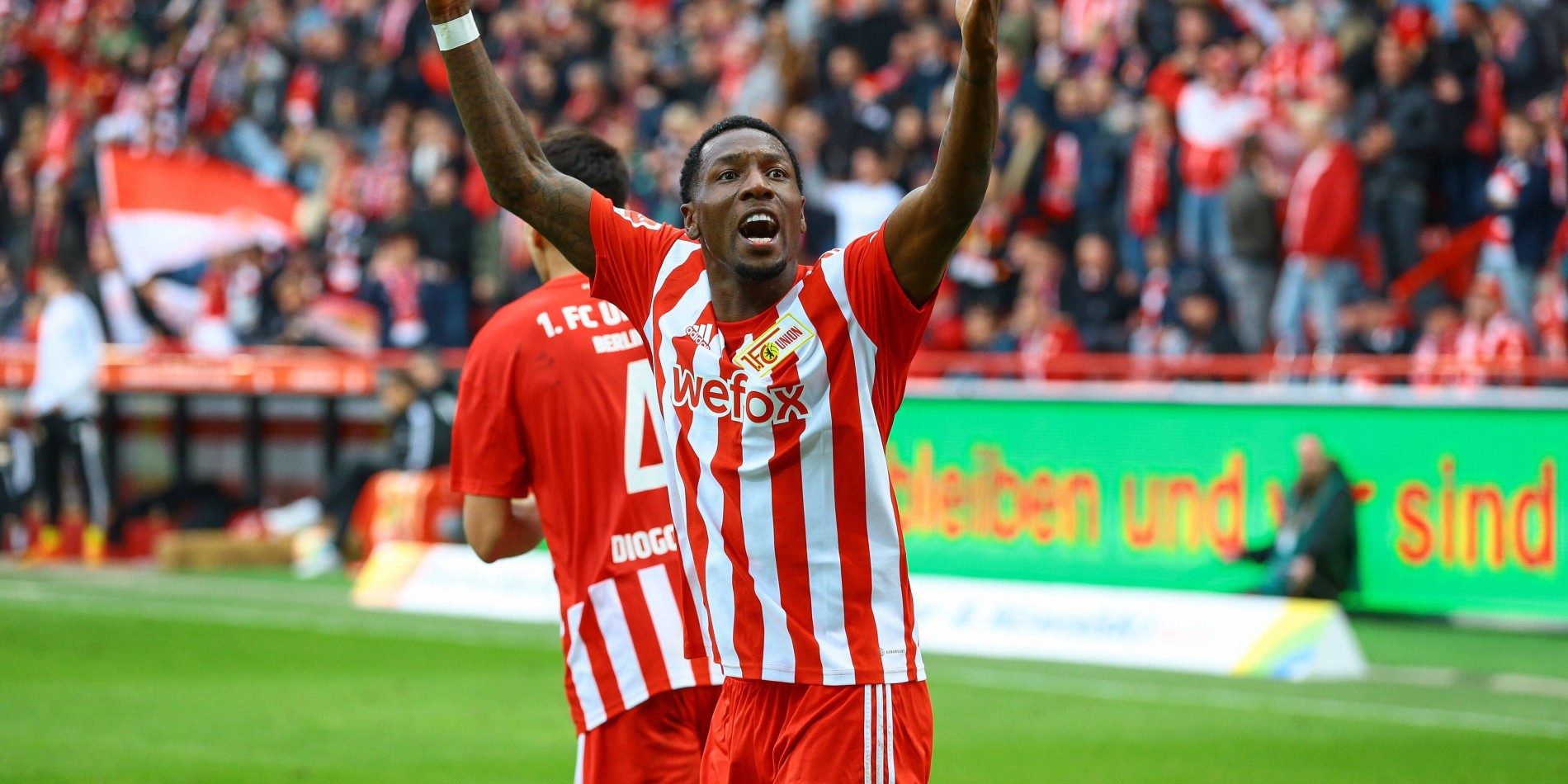 Stadium An der alten Forsterei
On November 7, a day after PSV won 1-2 in the Johan Cruijff Arena, Union was linked to Ajax. In that week, the team from Amsterdam also played a draw against Vitesse (2-2) and FC Emmen (3-3). A lot has happened at Ajax since the World Cup, where Heitinga has taken over from Alfred Schreuder. "When I saw the draw, I was quite sure that Union would be eliminated by Ajax", Graeber is honest.
"But now I'm not so sure." According to him, a lot depends on the first leg in Amsterdam. "If Union manages to pull a draw out of the fire or lose by a maximum of one goal, everything is still possible. They are very difficult to beat at home." The last home defeat dates from September 8 last year, when Union Sint-Gillis was too strong 0-1 in the Europa League group stage. The Bundesliga was last lost more than a year ago, on February 13. "The stadium is small, but the atmosphere is great."
View this post on Instagram
Ajax beats Union: 50x your stake at Unibet!
Register at Unibet.nl and grab €40 in Free Bets!