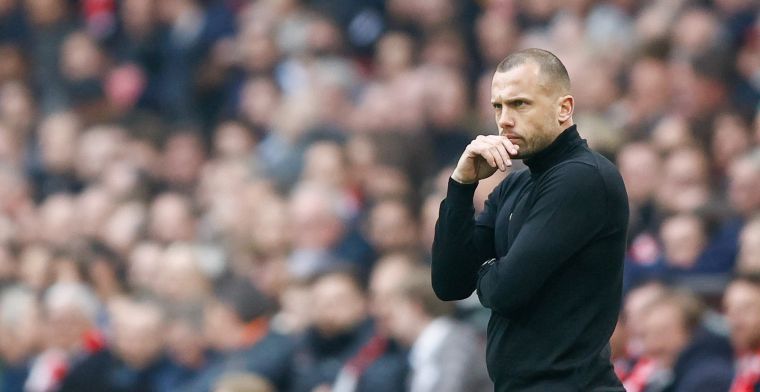 Both Kasper Hjulmand and Kjetil Knutsen are in the picture to become the new head coach of Ajax. This is reported by De Telegraaf. Peter Bosz in turn seems to be one of the 'strong candidates' to become PSV's new trainer.
"Heitinga is of course just a dead man walking. I think the conversation took place today," said Valentijn Driessen on Tuesday evening at Today Inside, after Telegraaf colleague Mike Verwij previously announced in the Kick-Off football podcast that Heitinga is likely to leave as trainer of Ajax.
In the search for a new trainer, Mislintat would have focused on the Scandinavian market, according to Driessen. "Kasper Hjulmand, the national coach of Denmark, is one of the candidates, and Kjetil Knutsen, the coach of Bodø/Glimt." Both coaches are still with their country/club until mid-2024.
Peter Bosz
Where Peter Bosz was linked to a return to Ajax at the beginning of this month, he currently seems most emphatically in the picture at PSV. "I understand that there is intensive contact between Bosz and PSV again today," says presenter Wilfred Genee. "If Ajax does indeed go on the Scandinavian tour, Peter Bosz would have his hands free to start working at PSV. Bosz is seen as one of the strong candidates to fill the vacant trainer's post in Eindhoven," De Telegraaf later confirmed. in a publication.
Listen to the latest episode of #DoneDeal the podcast now!
Will Sevilla or Roma win? Grab 100x your investment!
Welcome Bonus: up to €60 Free Bets + 20% Profit Boosts!