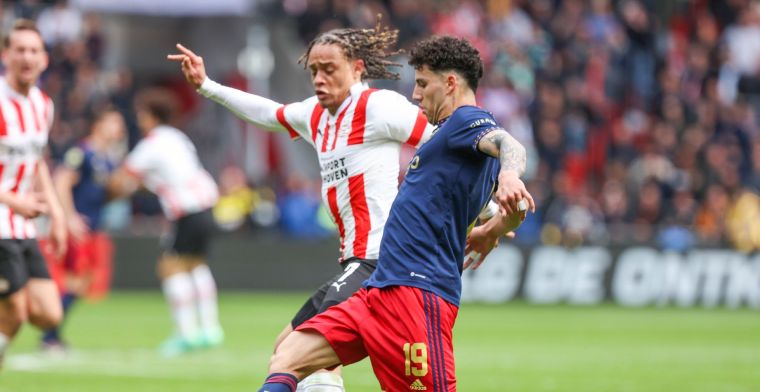 Ajax may say goodbye to Jorge Sánchez this summer. At least, that's what club watcher Mike Verweij claims. The Mexican wing defender can look forward to a new club.
Sánchez was bought for five million euros in August last year. The right back is not convincing and the Ajax club management would have the feeling that Sánchez will not reach the requested level. "There are several players who can look forward to another club, Sánchez is certainly one of them. He has proven that he does not have the level of Ajax," says Verweij in De Telegraaf's Kick-Off Football Podcast.
Valentijn Driessen states that Ajax can still collect a nice amount with the sale of Sánchez. "He is someone who plays in the Mexican national team, so you still get something in return. You don't have to suffer a lot of loss."
Sánchez played 26 official matches for Ajax, in which he scored three times and provided just as many assists. Since John Heitinga has been at the helm, Devyne Rensch has been preferred at right back.
Listen to the latest episode of #DoneDeal the podcast now!
JACKS.NL welcome bonus: up to €60 Free Bets + 20% Profit Boosts!