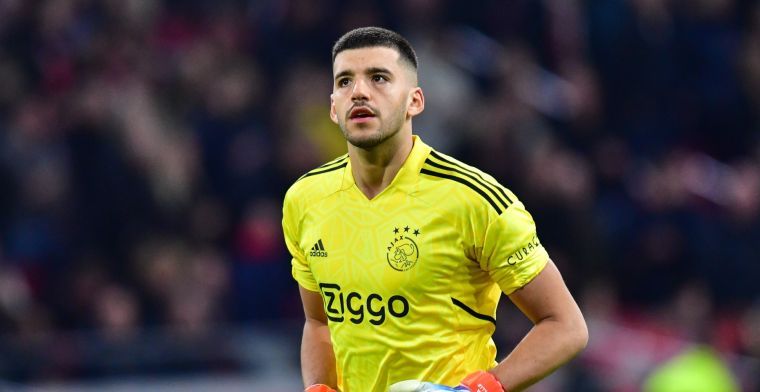 Gerónimo Rulli soon had a good feeling about Ajax. Not only compatriots Lisandro Martínez and Nicolás Tagliafico were positive about the Amsterdam club, technical manager Klaas-Jan Huntelaar also made a good impression on him.
Rulli was a regular at Villarreal this season, which usually plays in the sub-top of La Liga. "But I didn't have to think long about Ajax," the thirty-year-old Argentinian told Voetbal International. "The club, the history, the way football is played and experienced. Ajax has a very big name in Argentina and when I heard of the interest, I was immediately flattered and excited. It felt like the next step I had to take ", a step forward. Although the club unfortunately no longer plays in the Champions League this season, Ajax is the European top for me."
The goalkeeper learned of the interest during the World Cup in Qatar. "It was after the match against the Dutch national team when my agent called to say that Ajax was interested. I immediately had a proud feeling. This was followed by a conversation via FaceTime with Klaas-Jan Huntelaar, a few days later with him and Gerry Hamstra and Alfred Schreuder there. They were great conversations, in which we exchanged thoughts about everything. About my family, my past, football, but also about Ajax's plans with me. It immediately felt good. "
Rulli was also able to obtain information from Tagliafico and Martínez. "They said that Ajax is a very big club and the Eredivisie is a very nice competition. Maybe not the biggest competition in Europe, but they loved the way it is played. Always the technical solution, but not only that. They praised also the tactical aspect. It was also about the people within Ajax, that everyone is always ready to help you and that life is very nice in Amsterdam."
Grab 50x your investment when Ajax settles with Union Berlin!