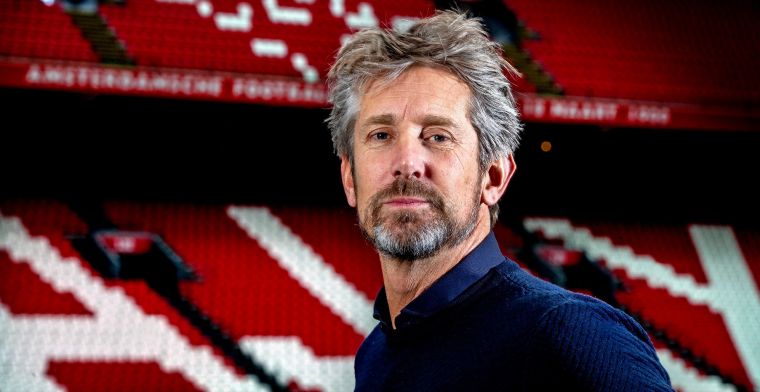 Ajax has confirmed the departure of Edwin van der Sar. The 52-year-old general manager decides to keep the honor to himself and leave after a disastrous season.
The Supervisory Board has asked Van der Sar to stay on until August 1 to ensure a proper transfer of national and international files. He formally retires on June 1. "After almost eleven years on the board, I am finished. We have experienced very nice things, but it has also been an incredibly difficult period," are Van der Sar's first words on the club site.
"I am very grateful to the people I met and worked with during my second career at Ajax for what we have achieved and experienced. I now need to distance myself, relax and focus on other things "It doesn't feel right to have to make decisions about the future of this great club in the coming period. Hence my decision to stop now."
Pier Eringa, chairman of the Supervisory Board, wanted to keep Van der Sar. "But his decision was firm and we have to respect that. Last season is not representative of the total period of Ajax under his leadership. The club has experienced many successes, has grown enormously and has also gained international prestige. His tasks will be taken over by the current management. Edwin will remain available for transfer and advice until August. We expect to be able to announce the new composition of the management soon after August 1. Our ambition is to add someone with an Ajax background to the top ."
Van der Sar has been part of the Ajax management team since 2012. In 2016, he was promoted as general manager. Van der Sar still had an ongoing contract until the summer of 2025, but decides not to sit it out.
Thanks for everything, Edwin ♥️

You embraced the role of CEO with the same vision that defined your days as a player. We are forever grateful for that. Once an Ajax legend, always an Ajax legend.

— AFC Ajax (@AFCAjax) May 30, 2023
Will Sevilla or Roma win? Grab 100x your investment!
Welcome Bonus: up to €60 Free Bets + 20% Profit Boosts!