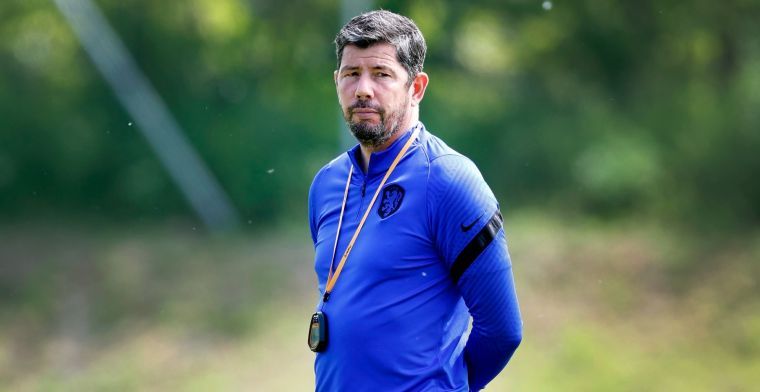 Erwin van de Looi will call it quits as trainer of the U21 team after the European Championship with the Dutch Juniors. The coach was the trainer of the youth team of the Netherlands for five years, but now thinks it's time for other things.
"I have enjoyed working at the KNVB for the past five years," says Van de Looi about his departure. "I have always found it honorable to work with the greatest football talents in our country, especially when you see that those guys then break through to the Dutch national team. It has been a great period, but my feeling is that it is time for something different. That is why I have decided not to renew my contract."
Van de Looi achieved his best performance with the Dutch Juniors in 2021, when he reached the semi-finals at the European Championship. The KNVB was therefore still very satisfied with him. "We are especially grateful to Erwin for his good work in recent years," says director of professional football Marianne van Leeuwen. "He has done an excellent job at the Dutch Juniors, both in a sporting and organizational sense. Under his leadership, the Dutch Juniors have qualified twice for a final round with appealing football."
Erwin van de Looi will leave as a coach with the Dutch Juniors after the upcoming European Championship. The 50-year-old trainer led the team for five seasons and twice qualified for the European Championship. https://t.co/IZAXPCCsrq

— KNVB (@KNVB) February 14, 2023
Register at Unibet.nl and grab €40 in Free Bets!