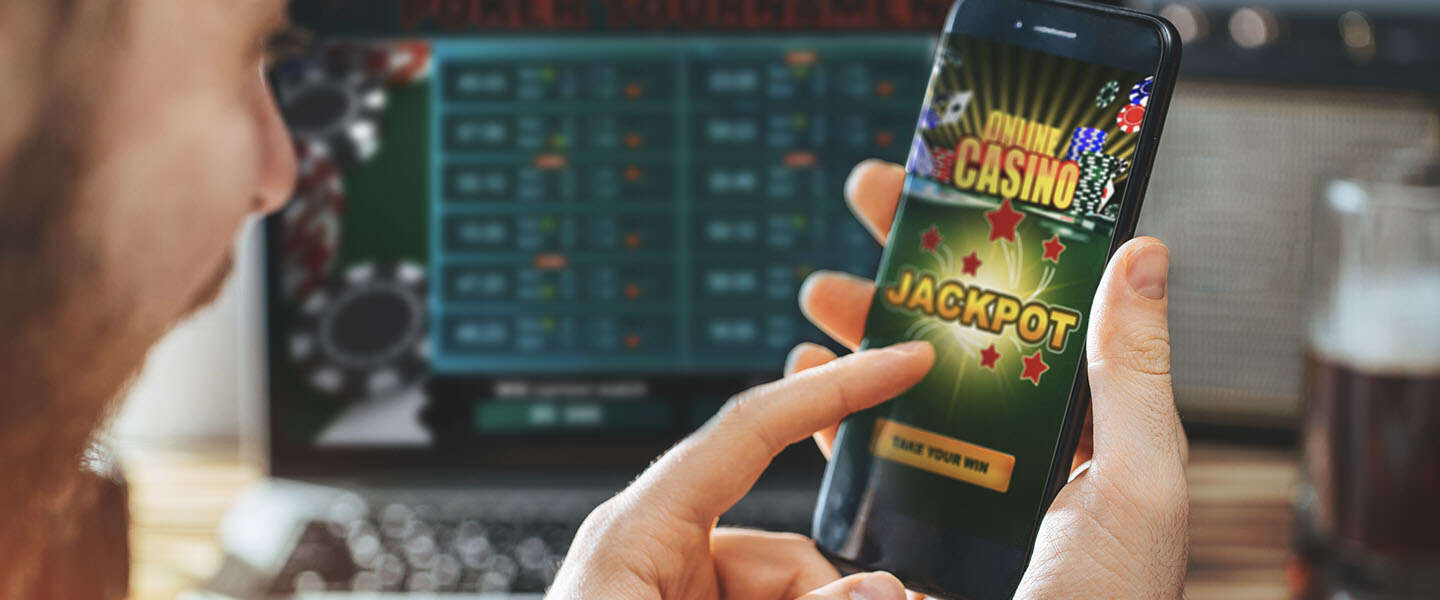 Online casinos have been allowed in the Netherlands since October 1, 2021 if a gambling license has been issued by the Gaming Authority. Legalizing the online gambling market has been accompanied by a huge amount of advertising. Well-known Dutch people were pulled out of the hat to make as much impact as possible. This has now been banned, but the advertising ban for online casinos will soon go one step further. Now you can still see shirt sponsorship from games of chance providers and billboards along the fields everywhere. Not in the future. There will be an extensive advertising ban with the aim of combating gambling addiction.
Ban untargeted advertising

The providers of online games of chance will soon be faced with a ban on untargeted advertising from 1 July 2023. At least, this is the aim of Minister Weerwind, who wants to protect vulnerable groups against gambling addiction with this rule. This includes young people up to the age of 24. This group is already excluded from all promotions and promotions that providers of online games of chance make available, for example via email or on the website. However, the ban on untargeted advertising goes further than excluding vulnerable groups from promotions and promotions.
No more untargeted gambling advertising on TV and radio

An advertisement on the radio or a commercial on television from online games of chance providers will soon no longer be allowed. This also applies to making gambling advertisements in, for example, a bus shelter or on a billboard along the road. Advertising pillars on streets and squares? This will soon also be off limits for online casinos to advertise. In the future, sponsorship in sports will even disappear. You will no longer see billboards along the football field and shirt sponsorship will also come to an end. Incidentally, this will take a longer period than the ban on untargeted advertising that will take effect this year.
What will be allowed in the future?

The providers of online games of chance are being curtailed in their ability to recruit new customers. The advertising ban extends from the public indoor space to the public space on the street. However, this does not mean that there are no longer any options available to advertise for example an online casino. It remains allowed to advertise via direct mailing (aimed at players aged 24 and over). In addition, it is possible to advertise via search engines, because the providers of online games of chance can be found in Google, for example. Another important channel remains the affiliate channel, where providers can advertise on websites that focus on online casino information and reviews.
"We are already seeing a shift in spending marketing budgets of our partners, from the regular media channels to the affiliate channel. We expect this to continue in the coming months. Especially after the new law comes into effect in July, we will work even more intensively with most parties," said Michael Fancher CCO of Onlinecasino.amsterdam.
Advertising ban on sponsorship introduced in phases

Untargeted gambling advertising will soon be banned, but the advertising ban related to sponsorship will be phased in. If you now watch football matches in the Eredivisie, you will see billboards along the fields with providers of online games of chance. You can also regularly see the names of these companies on the shirts of the professional football players. The sports clubs have obviously entered into contracts with gambling companies and this is also a reason that a ban on shirt sponsorship will only be addressed later. However, as of January 1, 2024, gambling companies are already prohibited from sponsoring events.
Advertising ban shirt sponsorship in 2025

Providers of online games of chance may no longer engage in shirt sponsorship from 1 January 2025. The gambling advertising on billboards along the fields will then also disappear. This advertising ban also aims to protect vulnerable groups against gambling addiction. The new law has strict rules for providers of online games of chance, who also have a responsibility to prevent gambling addiction.
Warning and fine for violation

The Gaming Authority issues gambling licenses, but also has a supervisory and enforcement role. In the relatively short existence of Dutch legal online casinos, warnings and fines have been handed out several times. For example, because advertising has been sent via mailing to players up to the age of 24. This was done by, among others, Toto Online and Jacks.nl (part of JOI Gaming). These gambling companies have each been fined 400,000 euros.
Decrease in the number of gambling addicts

The purpose of the ban on untargeted gambling advertising is clear. This prohibition is aimed at addiction prevention. The question is, however, whether the ban defeats its own purpose. The National Alcohol and Drug Information System (LADIS) has published an interim report, which shows that there is a decrease in the number of people reporting a gambling addiction.
10% fewer reports of gambling addiction

The statistics indicate that there was a decrease of 10% in 2021 and this decrease has continued in 2022. This shows that legalizing the online gambling market and sea of ​​gambling advertising has not led to an increase in gambling addicts. Precisely at the end of 2021 and in 2022, gambling companies spent a huge amount of money on gambling advertising. This is to put yourself in the spotlight and reach the target group.
Increasing advertising expenditure of gambling companies

The fact that there will be an extensive advertising ban for gambling companies is reason to take advantage of all the possibilities as much as possible. It is therefore not surprising that much more money has been spent on gambling advertising in recent times. There is even talk of an increase of more than 15 million compared to a year earlier (four-month period, research: Nielsen). Part of the increase in advertising expenditure can also be explained in another way. Of course, the World Cup also played a role in this. Dutch gambling companies with the government as a shareholder have also done their best. For example, Toto Online spent 29 million euros and Holland Casino Online 21 million euros.
Less advertising on TV

The increase in advertising expenditure by gambling companies has nothing to do with advertising on television. There is a decrease in the number of gambling advertisements. Incidentally, this is partly due to agreements made between trade associations. They have agreed not to broadcast gambling commercials before 10:00 pm on television. This does not mean that there will be no gambling advertising at all before 22:00. For example, there are providers of games of chance that fall outside the agreements of trade associations and therefore do not have to comply with them. With the extension of the advertising ban, however, there will soon be no commercials or other advertisements from gambling companies on television.
[Fotocredits – wpadington © Adobe Stock]