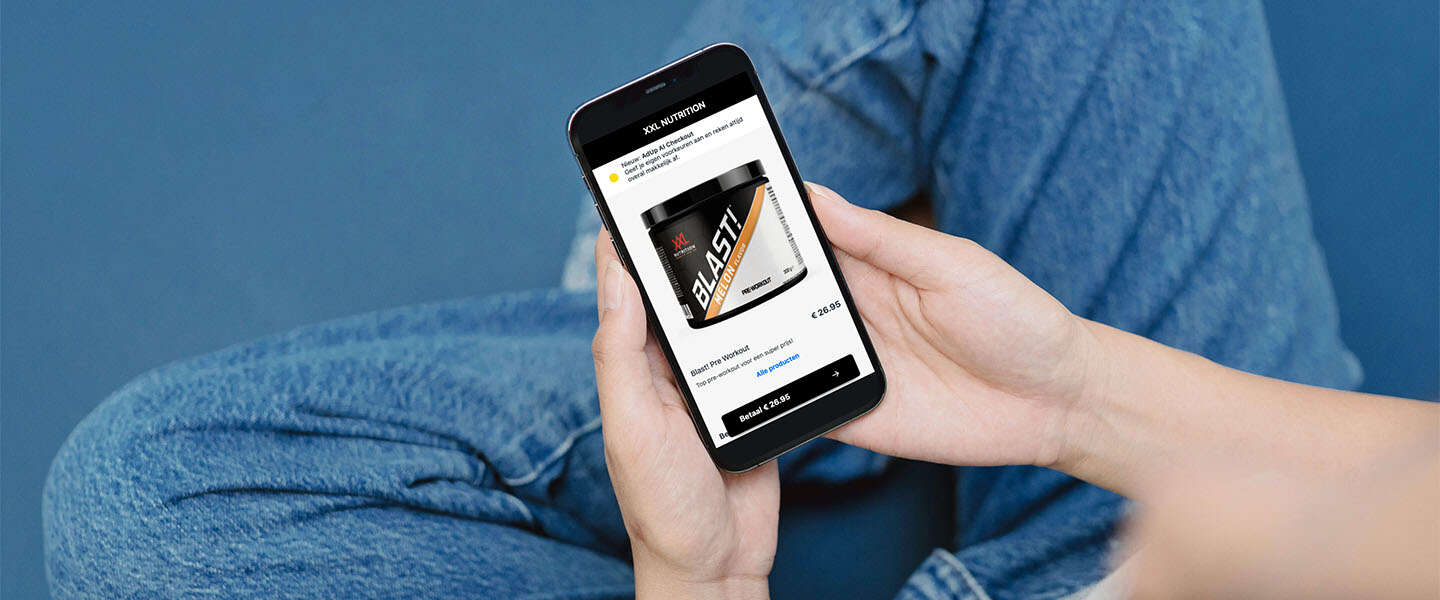 No endless forms or payment steps, but simply pay for your online order in one click: thanks to the services of the Dutch scale-up AdUp, the payment process for customers is faster, smoother, more personal and more user-friendly. Resulting in? Up to 30 percent increase in turnover for online retailers.
Pay online
The world of online cash registers is changing rapidly. As many as 70% of filled (online) shopping carts are abandoned after seeing cumbersome and time-consuming payment steps, it appears from research by the Baymard Institute to E-Commerce Checkouts in America and Europe. That's a global loss of $11.6 trillion. That amount is enormous, but it mainly causes frustration for both buyers and retailers. Both people who want to buy something online and online retailers need a smoother checkout.
Tech company AdUp is responding smartly to this and now makes paying at a webshop a bit easier with their AI Checkout. AdUp founder Maikel Snijders: "By making the checkout process faster and more personal, the visitor sees the right information at the right time and online retailers can offer an optimal customer journey. We combine local payment methods with personalization, Fast Checkouts and AI, which means our checkout is always simpler, more personal and faster. And therefore generates more turnover."
Proprietary AI
AdUp has developed its own AI, which shows the perfect checkout to the customer based on visitor information. This way, every shopper receives a tailor-made checkout with the AdUp tools. Because every customer is unique and has their own preferences. For example, one customer wants to see the delivery options at a glance, while another cares more about reviews. "A 23-year-old woman who buys make-up requires a different experience than someone who wants to buy a TV. All this type of data is included in our AI Checkout and so we ensure that the shopper gets an optimal user experience and the webshop has more conversion, " Snijders explains.
The AI ​​Checkout shortens the purchasing process for the customer; from a minute and a half to a one-click checkout of 10-15 seconds.
Gap in the market
Snijders started his entrepreneurial mission in early 2019. After studying communications at Arnhem University of Applied Sciences, he worked at various Amsterdam agencies as a social media strategist and growth hacker. He was committed to many web shops and saw a gap in the market.
"50 to 70 percent of consumers drop out during a payment process. Not surprising; it takes too much time or is cumbersome. And the checkout is the same for everyone. Even when I bought something myself, I noticed that I had to fill in a lot of information and go through several steps before I finally placed an order. Then I started making a plan to make payment easier." Not much later, AdUp was born and interest from the market soon grew.
The company now works with Buckaroo, Pay, XXL Nutrition and ConvertCreator, among others, and has grown from a start-up to a scale-up. AdUp offers their software through Payment Service Providers and platforms, and directly at major e-commerce web shops. "With our software you don't even need a webshop anymore. It is a so-called 'headless' checkout, which can also be used separately for marketing communications. We have several cases where AdUp yielded an average of 30 percent extra conversion."