Belgium, the Netherlands, Italy: we have been spoiled with classic circuits in recent race weekends. High time to follow it up with a modern classic, namely Marina Bay Street Circuit. The Singaporean street circuits have been part of the Formula 1 calendar since 2008 and this will also be the case again in 2023. How will the job with a modified third sector be? And can Red Bull Racing and Max Verstappen book eleven victories in a row? Read along with F1Maximaal.nl.
Pick any year and there is a good chance that when Singapore raced that year, it provided an exciting race. The tough course through the streets of the city state is not only technically and physically challenging for the riders. Because there are walls on either side of the asphalt, the risk of chunks is greater. This became all too clear in 2017 when Verstappen started the race between two Ferraris, was sandwiched and was able to return to the pit lane on foot. Less than a kilometer had been raced. That first corner, always exciting in lap 1, is immediately followed by the second and third corners. The latter is also one of the slowest corners on the track. After a right-angle bend, the drivers enter the longest straight stretch of the circuit and then sector 1 is over.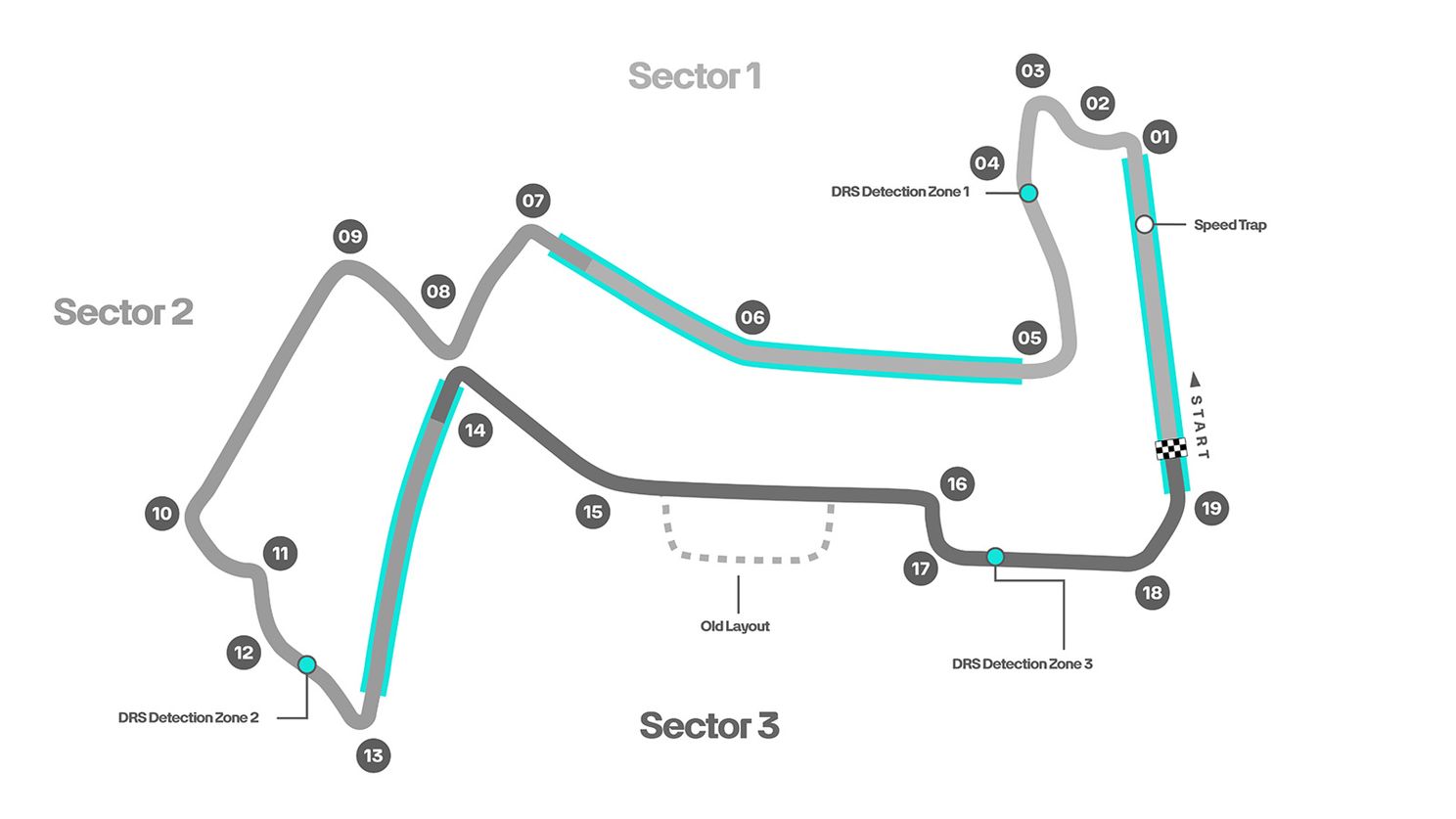 Sector 2 opens with three right-angled bends, types of bends that drivers generally do not appreciate, because it takes away from the flow of a lap. Still, the riders have to master these three corners, all in second gear, this weekend. With delays in turns 10, 11, 12 and 13, the second sector is clearly the slowest part of a lap of Marina Bay. Turn 13 in particular is worth mentioning, because this bend is taken at only 55 kilometers per hour.
Now it gets interesting, because in 2023 the circuit will look different than before. Last year, sector 3 had four extra corners, with a kind of square cut taken out of the circuit if you compare this year's layout with that of last year. At the time, the drivers had to seriously slow down six times in sector 3, only to accelerate again in what is now turn 18. Now the stretch from Turn 14 to Turn 16 is long and straight apart from a slight bend, which will reduce lap times and significantly increase the overall speed over a lap. The drivers will probably be happy with it, because as stated before, they are not fans of tight stop-go sectors.
Details about Marina Bay Street Circuit
The new layout will most likely be good for the tires. Towards the end of the lap the drivers in Singapore often suffered from overheating, this problem should now occur less. In addition, we can count on a weekend with high track evolution. This means that the circuit gains traction the more it is driven, and drivers therefore clock lower lap times. The difference between FP1 and qualifying on Saturday evening can be up to 3 seconds, purely based on grip increase.
Singapore is physically one of the toughest Grands Prix on the calendar. The enormous humidity and high temperatures in Southeast Asia, combined with the stop-start nature of the track, make it quite a challenge for the drivers, who leave the cockpit sweaty. The brakes will also have a hard time. Marina Bay has the largest amount of heavy braking points of any circuit on the current calendar. The lack of long straights and the short distances between winding sections means that the teams focus very much on the cooling of the brakes and the car as a whole.
Pit stops are expensive in Singapore. With a speed of only 60 kilometers per hour and a layout in which the drivers also have to go through a narrowed Turn 2, the time in the pit lane is on average about 25 seconds. A final interesting statistic that may not come as a surprise is that a safety car has been used every time in the past five editions. In fact, over the past five editions there have been ten – an average of two per race. Because it is a narrow street circuit, this is to be expected. Nevertheless, it's a clear sign that we could be in for an exciting Sunday.
Verstappen as favorite, but will he lose his streak on the Singaporean streets?
It's starting to get boring, but we have to point it out: Red Bull Racing is the absolute favorite here too. Low downforce, high downforce – it doesn't really matter for the team from Milton Keynes. The RB19 is dominant. That said, we must also conclude that there is a good chance that Verstappen, who last race broke Sebastian Vettel's record for most Grand Prix victories in a row, can add another one in Singapore. However, the risk of a DNF is greater due to the fact that the circuit is so narrow, so if there is a race in which he is at risk of losing this series, it is this one.
Who can we expect something from this weekend? Ferrari. In Monza we already saw that the traction of Carlos Sainz and Charles Leclerc is a secret weapon, and with the many moments of acceleration, this weapon could also come in handy next weekend. In addition, Aston Martin generally does well on circuits with many corners and a high downforce requirement, so Fernando Alonso can certainly think about points. Mercedes and McLaren will also fight for points again with two excellent, powerful all-rounders.
Thunderclouds over Singapore
Finally, we zoom in on the weather. The previous edition of the Singapore Grand Prix clearly showed what happens when it rains. When it rains, it rains hard. Thunder clouds are forecast for Friday and Saturday this coming weekend, with raindrops on Sunday. That could really boost one or more of the sessions. All in all, plenty to look forward to this weekend.