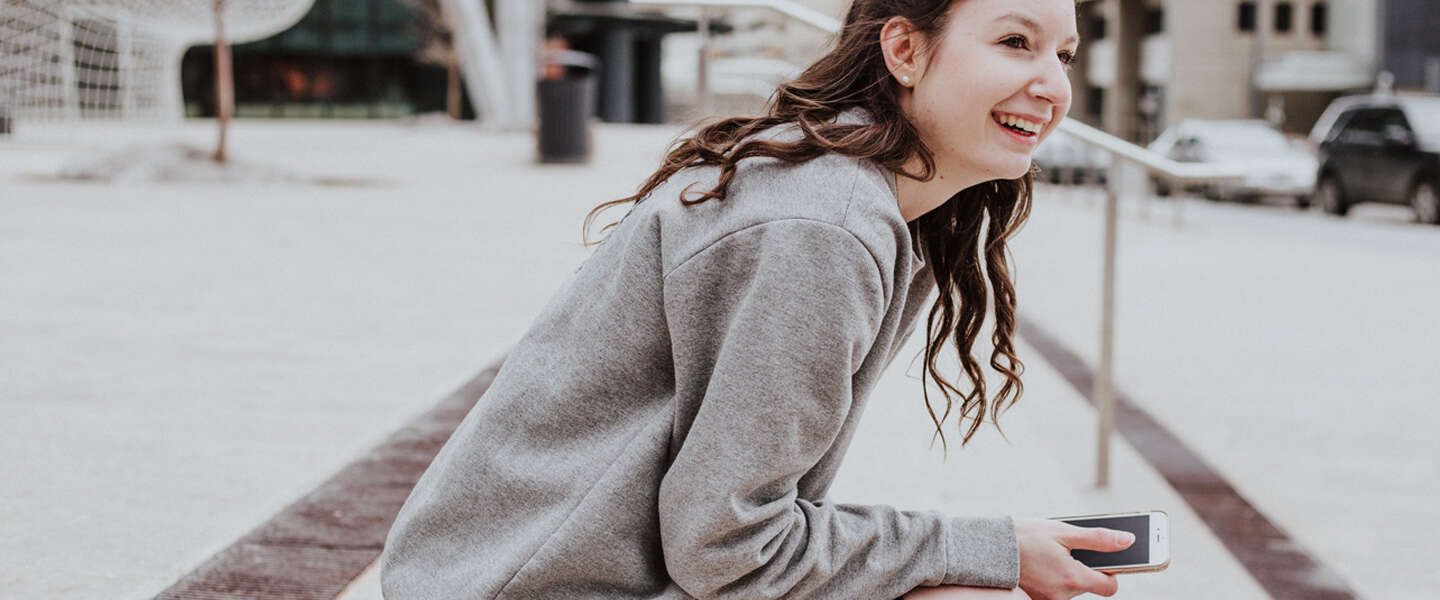 WhatsApp introduced Channels to the world yesterday. The idea is that you can look up a channel, become a member, and then receive updates on a particular topic. At the moment, people cannot start a channel themselves, but that should be possible soon. These are five things you can use WhatsApp channels for.
Post updates about an event
A festival like Lowlands could very well make use of Channels on WhatsApp, although this certainly also applies to smaller events: people can become members of your channel and because the list of people who are members of a channel is fairly well protected (you can see no profile pictures or phone numbers of other members), it also remains quite anonymous. This way, your ex doesn't have to know that you are also going to Lowlands this year. The founders of the channel, who are logically the communications people of the festival itself, can, for example, post an update if a new part of the line-up is known, or more practical matters, such as a map of the campsites.
The local football clubs with updates on training and competitions
Where Lowlands is a large, public festival, you can also use Channels within WhatsApp on a smaller scale. This could be a small event, but it could also be something that applies all year round, such as a local football club posting updates about training schedules or match schedules. This affects everyone at the football club (and the supporters), who can all be members of the channel.
Updates with cute animal pictures
You used to have the website Cuteoverload.com and that was a gem. Every day a cute animal picture or a funny animal video was posted there. Because WhatsApp is a very direct medium that is also used a lot, it is of course very nice to start a channel on which you post a picture or video of a cute animal every day. The followers in the channel can only respond with emoji, so expect a lot of hearts and animal emoji. But also consider a fan club, for example: as Frans Bauer you can also keep your fans informed about your ups and downs, or the fan club owners can share images and other news about the idol in question.
A juice channel
We are of course used to, for the people who use this, viewing juice channels on social media such as Instagram, YouTube and TikTok, but if you really want to be very close to the juice, you will probably be there even faster if those juice channels update. post on WhatsApp. Then you immediately know what is going on, or whether a new video is live. Of course, this certainly does not only apply to juice channels, but the spread of the rumor there is of course a bit more 'pressing' than with many other YouTube channels.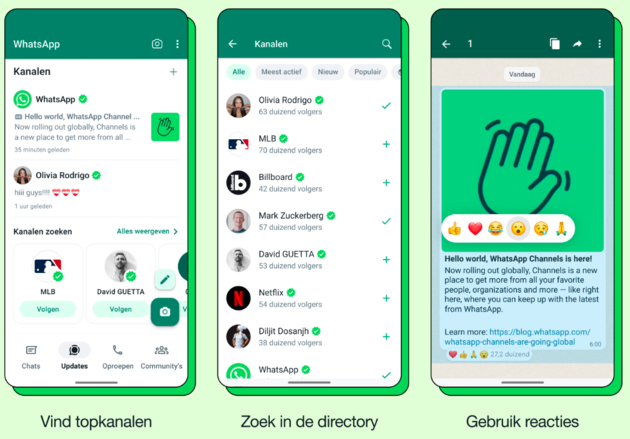 Burgernet
The Police recently stopped sending messages and calling people with Burgernet reports. It is understandable that it now does this in its own app: then it is more of one clear channel. However, it would also be smart to make it a channel on WhatsApp, for a specific region. This way, people who become members can be kept informed of what is going on in the area. The same applies to regional news: a WhatsApp channel is a quick way to inform people that, for example, a building is on fire.