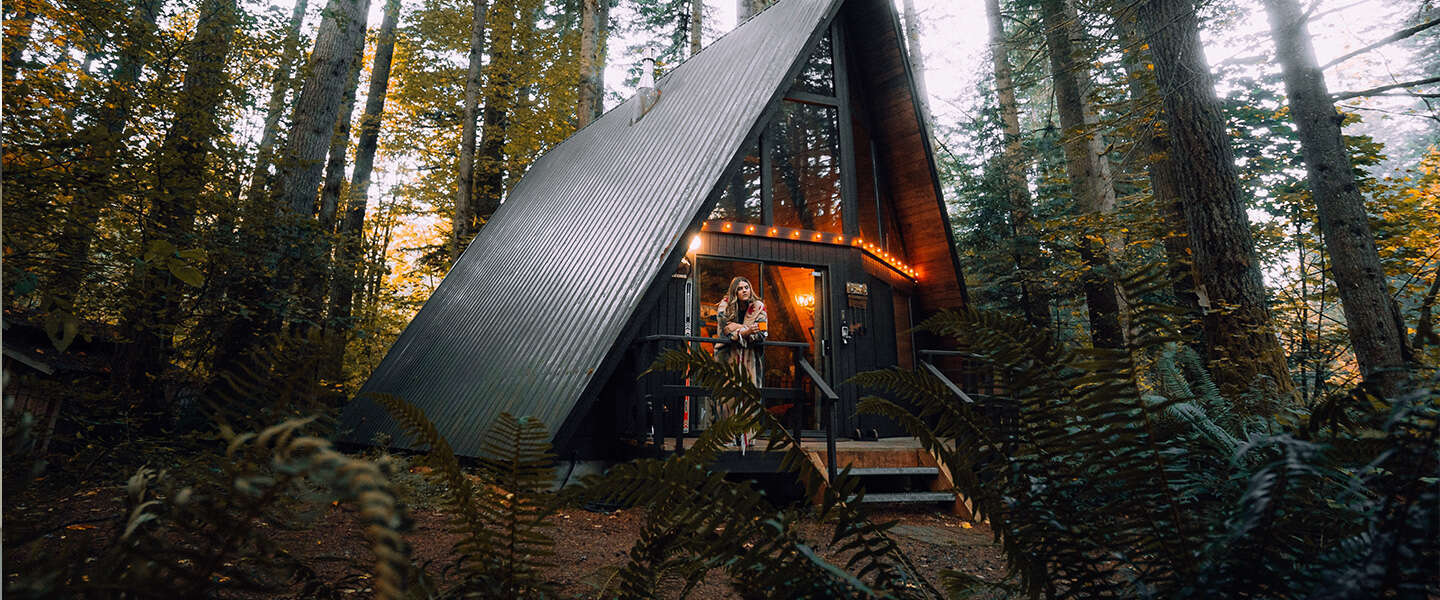 Have you recently looked at how much an average hotel costs? It doesn't even matter anymore whether you are in the middle of a big city or outside it: finding hotel rooms for 50-60 euros is rarely possible anymore. Usually you are quickly looking at 100 euros or more. Airbnb then? That is also quite pricey, but has a bit more charm: there are also many special accommodations on Airbnb. With these 5 tips you will get even more out of your booking.
1. Send a message to the host anyway
When you book, always send a message to the host. It is useful, among other things, to ask whether there may be public transport work when you come, or you can, for example, ask whether there are any fun events going on at that time. Consider Holi in India, for example: it is of course even cooler to celebrate with a local and perhaps your host knows someone who will welcome you (and yes, maybe you will go out with the host). Sending a message to the host is always a good idea: this way you form a bit of a bond. This is not only useful if you actually want to get to know your host – if he/she is open to it -, it is also useful if you simply want to stay alone. That way you have shorter lines if something goes wrong. And, there are also people who ask the host in advance for a discount and negotiate the price, and that seems to work quite often.
2. Book a week
If you only want to go away for one night, there is not much point in booking for a week, but if you are just approaching six days, it may be cheaper to book for a week. In many cases you will receive a discount if you book for a week. You will also see that discount when you want to book, between the nightly price and the cleaning and service costs. If you want to go all out, you can also see if you can book a month somewhere: then you will get a much bigger discount.
3. Check the categories
On Airbnb, you may be tempted to jump straight to Everywhere/Every Week/Add Guests because you have a specific place and date in mind. But don't forget the categories: they offer a lot of inspiration and might even convince you to go somewhere completely different during your holiday. The WOW category in particular is one that we regularly look at: from the UFO in Redberth to the crane in Amsterdam: you can enjoy the creative excesses that you simply won't find on Booking.
4. Be flexible with dates
If booking a week is really too much, check whether you are flexible in terms of dates. An Airbnb is often cheaper on Sunday evening or Monday evening than if you want to book on Friday or Saturday evening. And sometimes hotels and Airbnbs in a certain city close down completely because there is a conference or festival. It's a shame to go there and pay the top price if you don't go to the event at all. The more flexible you are in terms of dates, the better, because then you can pay a smaller price for exactly the same room. And maybe you will even travel a day longer, purely because you pay almost half as much as the date you actually had in mind.
5. Check the cleaning price
Some hosts charge exorbitant amounts to clean a particular location. Pay close attention to this: you do not want to spend 80 euros on cleaning costs for a hotel where you sleep for two nights for a total of 80 euros. Of course, cleaning is a lot of work and costs something, but while one host charges 20 euros for it, another can easily charge triple that. Keep in mind that one accommodation is not the same as the other: a large house for 6 people is of course actually a bit more work than a room in someone's house.
Good luck with booking!