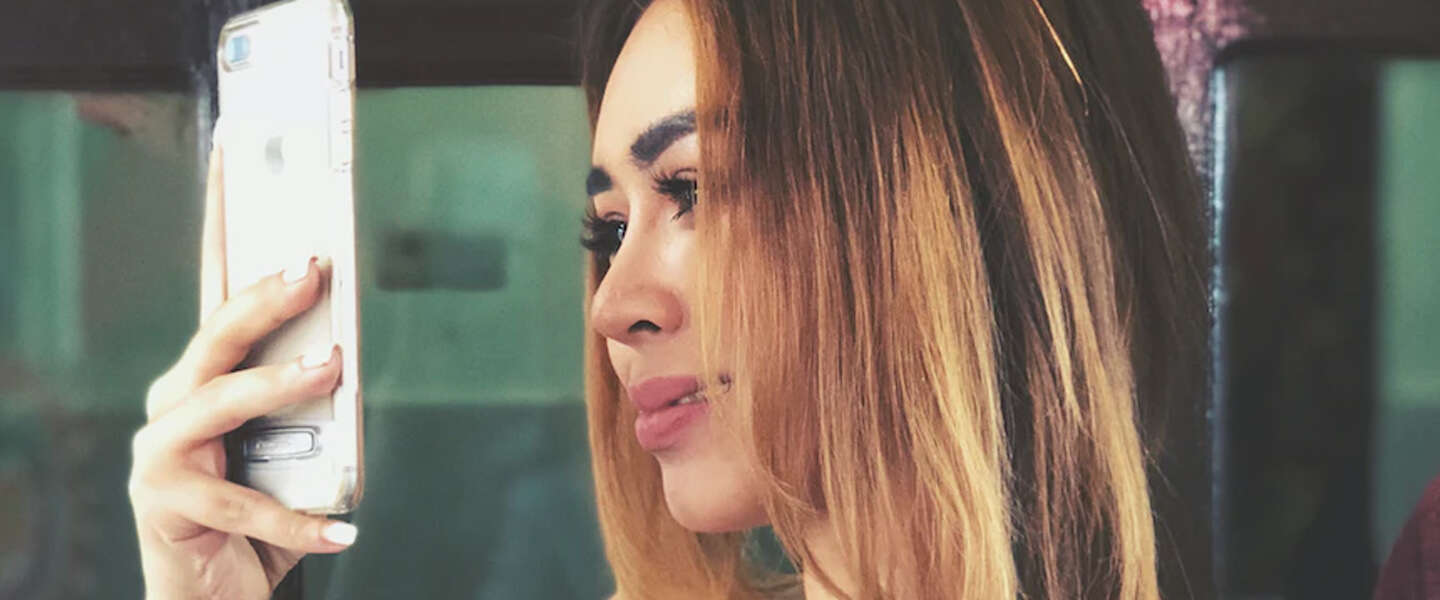 Your WhatsApp profile picture may not always suit everyone. Fortunately, WhatsApp now offers the option to add an extra profile photo. And we are happy about that, because we can do something with it.
Alternative profile photo on WhatsApp
It used to be a kind of 'perk of the job' that you received a smartphone from your employer, but nowadays many people actually don't find it useful at all to have a work phone and a private phone. Partly because of all the working from home, we have started working slightly less from 9 to 5, and the lines between private and work are much less clearly separated than before. WhatsApp understands that many people use their WhatsApp for both. But yes, that weekly profile photo change in which you are standing with a different cocktail, or in which you cast a sultry look: not everyone needs to see that. That is why WhatsApp is introducing the new feature.
It now offers the option to set two profile pictures, at least it's still in beta, but that 'alternate profile' pic will soon be coming to the stable version of the app as well. WABetaInfo mocked the innovation. The big advantage is that people who choose a profile photo that is not intended for everyone no longer have to ensure that they exclude people from seeing that profile photo. After all, it seems a bit strange, as if you have blocked someone or not added them. That alternative profile pic can be seen by anyone who is not allowed to see your regular profile picture.
Use your second WhatsApp profile photo
So it is not the case that you can take an countless number of profile photos and therefore choose a different variant for everyone, that would be a lot of hassle. But perhaps two is also a bit brief. Yet you can use it in many different ways: it does not have to be business or private. We mention five uses for the alternative profile photo:
1. Work and private life
Look, of course work and private life are the most logical separation. Many people adopt a slightly more professional attitude at work and profile photos in which you are clearly joking are not always suitable. This way you can continue to appear professional to your colleagues by choosing a more stately photo, while at the same time you can show your friends and family the leisurely you.
2. Sports and private life
Imagine that you referee matches at the F'jes on the weekend, and therefore want to come across as a real sportsman or woman. Or perhaps you aspire to a career as an athlete in addition to your work. By making your profile photo a beautiful sports photo, you can show everyone at your sports club that you are driven. For example, the rest of the world can see a photo in which you are more casual and relaxed and perhaps it doesn't have to be about that sport.
3. Cheaters and catfishes
We'll just call it by its name: if you're cheating, you might not want your concubine or husband to have to look at that cute photo of you and your partner. Or if you pretend to be someone else online, you can now continue your double life on WhatsApp. It is by no means good, and we certainly do not recommend it. But otherwise, see this as a warning if you doubt whether someone is catfishing you: soon you will no longer be able to rely on someone's WhatsApp photo as a kind of 'proof' that it really is someone.
4. Daters with kids
Imagine that you are a mother or father and you are very proud with your offspring in your WhatsApp photo. That might not be something you want to immediately show to someone you're dating. If you use dating apps a lot and you sometimes share your WhatsApp phone number with matches, you can use a photo with only you in it for those people. Then you don't have to reveal a lot of yourself right away, but your children are also a little more protected.
5. For teachers
If you are teaching a group of children on a daily or weekly basis, you probably don't want them to see that photo of you that might be more suitable for OnlyFans, or where you are dressed as Don Corleone at that Pimps and Ho's party where you was last. You want to come across a little better. Maybe not so much to the other teachers, because they know that you are also just a human being, but if you have an app group that includes schoolchildren, then you might be better off choosing a slightly more boring photo.