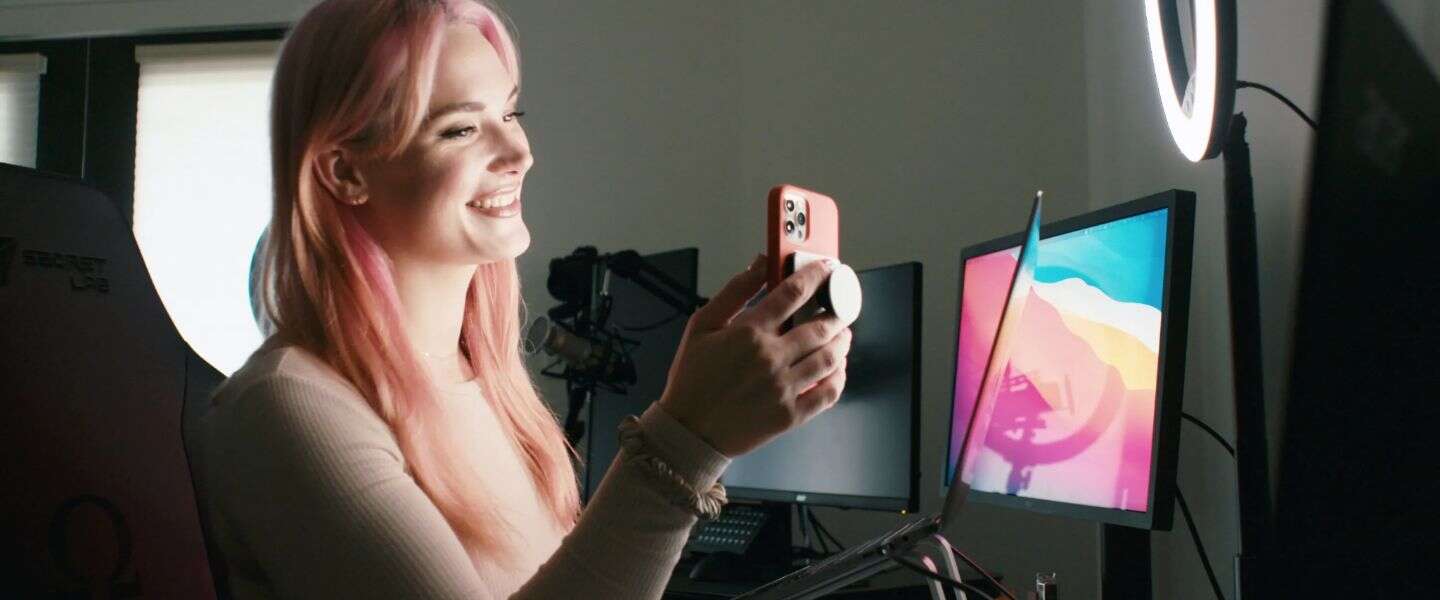 Netflix managed to be a true king in the field of documentaries in 2022: The Tinder Swindler, Harry & Meghan… It didn't really have such monster hits in 2023, but there have certainly been documentaries that are worth watching. Sometimes they are not well put together, but the content is so shocking that it does not bother you: sometimes the content may not interest you immediately, but the documentary makers have managed to turn it into an extremely exciting story. These 15 Netflix documentaries from 2023 are worth watching.
1. MH370: The Plane that Disappeared
There are many strange stories going around about what happened to MH370. Did the plane crash into the water, or did it manage to reach an island? What about telephones that were still on for a while at a time when, according to the most logical story, this would not work at all? In the documentary MH370: The Plane that Disappeared, many seeds are planted, but of course there is no definitive answer to what happened. What we appreciate about this documentary is that many different people and theories are presented and that you automatically choose your 'favorite'. But it is also a documentary that makes your ears pop every now and then: what happened there?
2. Murdaugh Murders: A Southern Scandal
We've talked about this documentary before, because it's an interesting true crime story. It is about a wealthy family that no longer has much prestige after it turns out that there are all kinds of bizarre accidents and murders surrounding the family. A boat accident, a double murder and that's not even the only thing… This is a typical Netflix documentary full of twists, which makes you think: could it get any worse? In the case of the Murdaughs, the answer is apparently always "yes."
3. The Deepest Breath
Documentaries don't always have to be about drama. It may also be about special human achievements. The Deepest Breath is an example of this. The documentary is about freediving, which is diving without tanks, where you dive purely on that one breath you take before you go under water. This documentary tells the story of top freediving talent Alessia Zecchina and her attempt to achieve a world record with the deepest possible freedive. It's lame to say, but this is really a documentary that will make you hold your breath.
4. Gunther's Millions
Netflix is ​​also known for its bizarre documentaries: stories that make you think: that doesn't exist, does it?! Tiger King was one, the story surrounding Fyre was one, but Gunther's Millions manages to make it completely colorful, about a German shepherd who becomes a multi-millionaire after his owner dies, and the bizarre choices that people help the animal make in terms of investment of all that money. Of course they are quick to 'help'. But the question is also: what exactly is true about this?
5. Beckham
You don't have to like football to appreciate the Beckham documentary. You will learn more about the footballer David Beckham, but also about the whole circus that came with it when Victoria Adams of the Spice Girls joined. On the one hand, these are beautiful images of a successful footballer and the emotion that comes with it, but also sadder images of how the fans deal with him when he does not make the choices they would like to see. The affair with Rebecca Loos is also briefly discussed, although it is not explored very deeply. Beckham is a documentary that can really make you look at this power couple differently.
6. Waco: American Apocalypse
Waco: American Apocalypse is such a far-fetched show that it is actually fun to watch. Americans probably already know this story quite well, about a cult leader who starts a kind of war when the FBI wants to investigate his compound. You see the real images of when that 51-day 'war' raged. A war that claimed many lives: almost 80 people died as a result of this very unnecessary battle.
7.Arnold
This year is the year of the bio-documentary on Netflix. Pamela Anderson had the opportunity to tell her own story and a few more people who will be discussed later in this article. But Arnold Schwarzenegger also took the chance to tell his story and that's nice, because he is of course a jack of all trades: bodybuilder, actor, politician, activist… We are a big fan of the man who became famous mainly through The Terminator and in In this documentary he really tells his story. That does mean that it is a somewhat one-sided documentary.
8. Tour de France: Unchained
We have a number of Tour de France fans in the editorial office and they already noticed: Unchained is a kind of Drive to Survive, but with cycling pros. This documentary closely follows various teams as they prepare for the 2022 Tour de France. You get to know the different athletes, what drives them and how big this 120-year-old event really is.
9. Madoff: The Monster of Wall Street
Interviews, reconstructions and commentary: the Madoff documentary has it all to chronicle the story of a much too rich, much too powerful banker. The man taught us – and especially Americans – unwillingly what a Ponzi scheme is and in this series we see what influence it had on Bernie Madoff himself. It's fascinating to see how long this man could get away with so many things.
10. Take Care of Maya
If you thought Bernie Madoff's story showed a system that just didn't work, you haven't seen Take Care or Maya yet. Maya is a 10-year-old girl with an illness that medical experts struggle to understand, and meanwhile the United States' healthcare system is knocking on the door to take away even more of her childhood. An extremely sad story, which we are glad is now being told – and so well.
11. Lewis Capaldi: How I'm Feeling Now
Would you prefer something more positive? Lewis Capaldi's documentary is not all cheerful, but it does show a story about an artist who quickly became world famous and doesn't really know how to deal with it as an ordinary kid. He's a good artist and it's fun to learn a little more about his background and how much his life has turned upside down since his breakthrough.
12. Sly
If there is a documentary about Schwarzenegger, there should also be one about Stallone. In Sly, actor Sylvester Stallone tells his story. It all starts with a car ride to Los Angeles and writing Rocky. It's a telling of Stallone's life, not just his career, taking us through both the high ups and the low downs. You will learn things about the actor that you probably wouldn't have known about him and that alone makes this documentary worth it.
13.Wham!
Unfortunately, George can no longer help Michael to share his experiences with Wham! to share, but Andrew Ridgeley (that's the other one from Wham!) can and does. We see old interviews and new interviews where we learn how Wham! actually came about and how George Michael went on to do it as a solo artist. What is especially admirable is how Ridgeley deals with it: full of respect and love. Impressive. Also fun to watch because of the nice tunes, of course.
14. Poised: The Dirty Truth about Your Food
It is not a good documentary: we do not fully agree with the choices made to tell this story. But: the idea that so many people became so seriously ill from food is important. It might make you look differently at the salad you're putting your fork into tonight. Above all, it teaches us more about how important legislation and regulations are when it comes to our food, but our own choice is also essential. After all, you are what you eat.
15. Money Shot: The Pornhub Story
Pornhub is a special company that has often had to make adjustments to the rules in its history, because it is not only fun to watch porn, but sometimes also involves pornography with minors or people who have been forced to have sex. The documentary shows which scandals have occurred and how the company dealt with them. And that is not always 'pretty'.