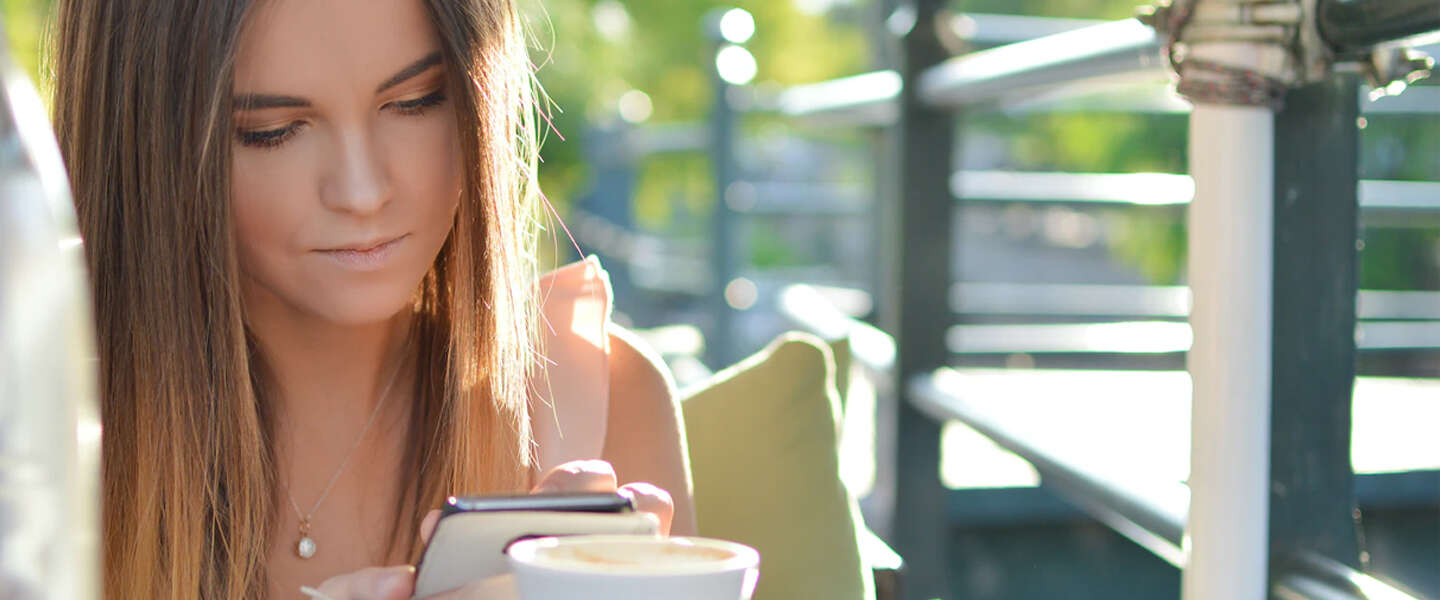 You've been using WhatsApp for years, but are you really getting the most out of it? In our series of 10 tips and tricks, we will reveal some tips for the messenger today. You may already know them, but who knows, there may be more surprises for you.
1. Who in the group has already seen your post
Regardless of whether you have blue ticks on or not: in group conversations people know a little more about you. The advantage is that you in turn also know more about others. This way you can see who has read your message in a group, which is very useful if, for example, you have lost someone and want to be sure that they have seen your message about where you are. You can see that by holding your finger a little longer on the sent message, then you see the i of information and if you tap on it, you are a lot wiser.
2. Different notifications per person
Would you like to hear a different sound when your friend sends you a message? You can use custom notifications in WhatsApp. You can choose to hear a different sound from certain people (of your choice) when they send you an app. How? In your conversation, go to the person's name. His/her profile opens and you can set a different ringtone for custom notifications, or a different color LED when that person sends a message.
3. Who sees your 'last seen'
It is possible to protect your privacy on WhatsApp, namely by turning off the blue checkmarks. That way someone won't know when you've read a message (and if you've read it), but you won't know about others either. There's more: you can even turn off your 'last seen' status. You can set exactly who can see it: for example, only friends. You can find this option in the Settings (via the three dots) and then to privacy.
4. Back up your conversations
Not everyone likes this in terms of privacy, but if you like to have a reference book of what you've discussed with people, it's wise to use WhatsApp's backup option. For example, you can save a copy of your chat conversations and the media shared in them via Google Drive. Go to Settings, chats, chat backup to get that done. Also highly recommended if, for example, you have a new phone and want to transfer some things.
5. Switch to another number
Many people think that with a new phone number they also need a whole new WhatsApp. Fortunately, that's not too bad. You can move your WhatsApp. That saves a lot of sending apps or walking with two phones. It is of course still useful to let people know that you have a different number, so that they can save it for normal calling and texting, but otherwise it can be a transition with WhatsApp that no one notices. You just go to the three dots, settings, account and then choose change number. However, you must have the SIM card with that number on hand.
6. Not downloading videos and photos automatically
Maybe you're traveling, or maybe you just don't need to see everything right away: on WhatsApp it's pretty standard that photos and videos are downloaded immediately, but you can set when that happens. That is not always necessary immediately. You can choose to automatically download media in chats and calls in the settings menu and there you can choose different options. Do you want media to also be downloaded on a mobile network, or only when you are connected to Wi-Fi? For the travelers there is also a 'while roaming' option to choose from.
7. Get to the chat with that important person faster
Are you one of those people who texts with their sweetie all day long? No problem, you can create a shortcut on the home screen of your phone that takes you to the conversation with that special person in one go. In the list of chat conversations, you can press and hold on the conversation and you'll get the option to create a shortcut for it. An icon will then automatically appear on your home screen, which saves a bit.
8. Use a different background
Did you know that you can also change the background in WhatsApp? If you go to chats and calls in the settings, you can choose a nice photo as background, or maybe a funny wallpaper that you have picked from the internet. Often homemade photos turn out to be extremely busy, so it can't hurt to google for cool WhatsApp wallpapers.
9. Adjust the font size
Don't you really need everyone on the train to read along with you when you WhatsApp? Then you can easily adjust the font size. You do that by going to settings, choosing chats and calls and then going to font size to choose from small, medium or large. Also useful if, for example, you have reduced vision and benefit from a large font.
10. View your statistics
This option comes with a small warning, because are you sure you want to see how much you WhatsApp? It's probably going to be a shocking number, but well: you're reading on, so apparently curiosity wins out. To view your WhatsApp statistics, go to data usage under the settings (under the three dots) and then choose network usage. You will then see how many messages you have received and sent, plus media and calls. You can also reset the stats to zero.