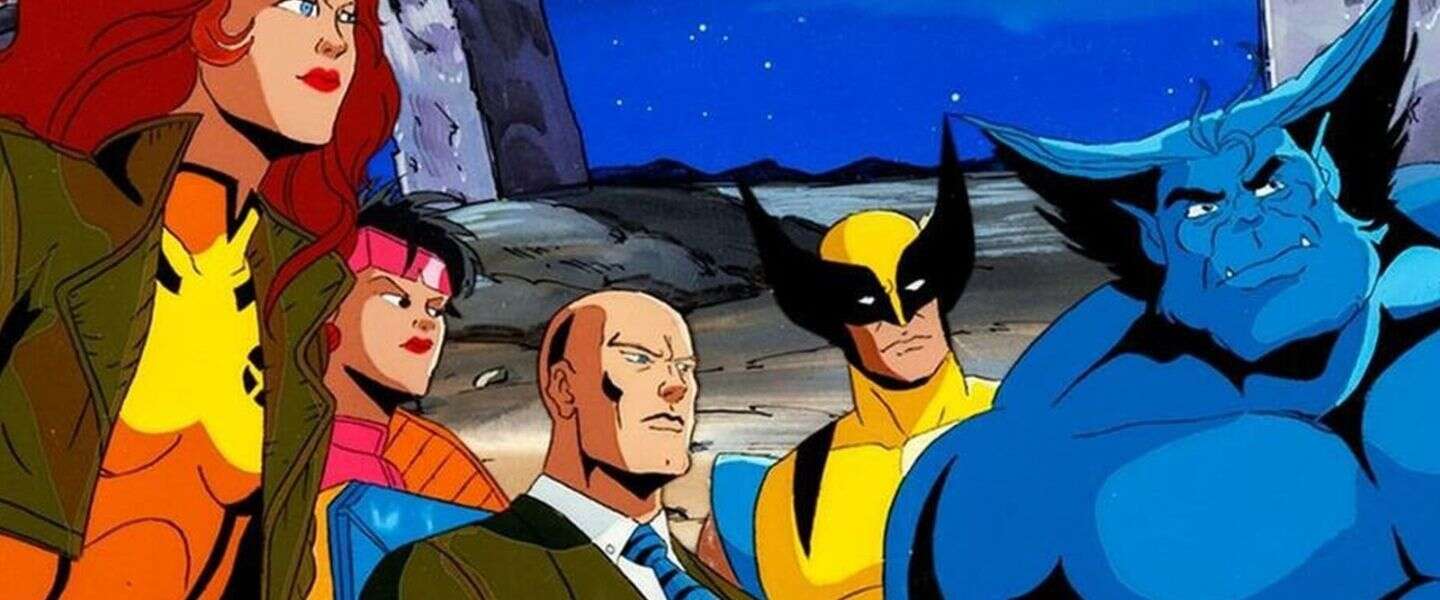 Full House is back, Heartbreak High is back… There are all kinds of series that are making a comeback on Netflix. Some people would rather watch the old series, and really: they would prefer to just binge all those episodes. Others see it differently, they want to see it in a new guise. Whatever category you belong to, it would be great if Netflix would bring these series back to the streaming service.
1. Dinosaurs

It's a very strange thing when you think about it, but what if dinosaurs had survived the meteorite and lived as humans? We follow the adventures of a family of dinosaurs that actually lives as we are used to in sitcoms, but just a little differently. With quite beautiful costumes, but high-ranking people also worked on this series. As far as we are concerned, that should certainly come back.
2. X-Men: The Animated Series
For the epic intro tune alone, we'd love to see this cartoon come back. The X-Men came out extremely well in this Marvel series, in which we see a major role for Storm and Wolverine, among others. It was an exciting series, the episodes were of a good length and for many people it was one of their first introductions to superheroes.
3. Dawson's Creek
A slightly less pleasant intro tune is that of Dawson's Creek, but luckily the rest of this series was great. Dawson who was always so very sensitive, Joey who was a kind of ideal girl next door, and then the taboos that all passed by. Unfortunately, some things still haven't completely changed, but that's why it's ideal if Dawson's Creek returns. The series is even on streaming services, but this is a typical case: this could be a remake.
4. Alf
An alien life form: Alf was always after the cat and lived in the basement of the Tanner family. Secretly this series comes from the 1980s, but it was broadcast in the Netherlands for so long in the 1990s that we still classify it as one of the 90s series. And we just wanted to talk about him because it was such a quirky series. Now if you say Alf, everyone still knows who you are talking about. That doll, sorry, that alien creature, is still extremely recognizable. And maybe you can make a new variant with AI and a house robot, who knows?
5. Sex and the City
Yes, Sex and the City can of course be seen on HBO Max, and in a new version, but the ladies are all a bit older and fewer taboos are broken than we saw in the original series. Sex and the City could make or break things: the Cosmopolitan cocktail is the perfect example, but blogging, for example, also became better known through Carrie's musings. It would be great if there was a new version that would also be made more according to today's television rules: so not just rich, white women, but a nice group of people of whom we can wonder who is who. in our own group of friends.
6. Goof
In the Netherlands we always watch a lot of American shows, but there are also Dutch gems, such as Flodder. Flodder is really a series that you either hate or love. But even if you belong to the first category, you will agree that it would be pretty cool to see how that family would hold up in 2023. We think a bit of the men from Maaskantje, but less of the 90s and more of the current era. Do we consider different things 'aso' now than we did then? Undoubtedly, and it is up to the new Flodder to show that.
7.Malcolm in the Middle
It was a hugely dysfunctional family where everything went wrong, but it was actually refreshing that this series also allowed things to go wrong. And above all, that the family always worked together, even if it was not overstated. The children did not always like each other, or sometimes even not, but in the end they made sure that everyone was happy.
8. Fresh Prince of Bel Air
Will Smith, come on, just bring a new Fresh Prince. The intro tune may remain the same, but take us into the present day, with or without a Carlton dance. We are ready for it, and he could probably use a break too. Of course, we have ended up in a society where Black'ish exists, so the new Fresh Prince will really have to reinvent himself.
9. SamSam
Another Dutch series is SamSam: it was funny, it got a bit out of step, and we still miss Nol's love. SamSam was a very original series in a landscape where a lot of things were done the same. And also with very nice actors, which we would like to see more of. Actually, this series was also very wrong, but at the time it was borderline fun. And the intro tune was also a special experience.
10. Never Give Up
Okay, here we think we would go for a different presenter, but suppose an American version were made, without becoming too exaggerated and 'move that bus'-like. Just children who want something, and the television that will make it happen. Wonderful, right? We can also come in an adult version. It's just like with programs about winning the lottery: that 'what if' feeling, just fantasizing, that's what we would like to be challenged to do a little more.